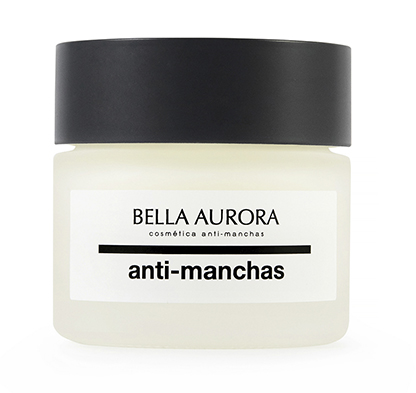 b7 combination/oily skin
daily anti-ageing anti-dark spot care
A daily treatment featuring all the latest advances that treat dark spots from within. This depigmenting treatment lightens dark spots, giving skin a more uniform appearance. Intensive, 72-hour hydration.
Anti-wrinkle and firming, with peptides that soften wrinkles, prevent loss of firmness and repair, and renew the skin.
With detoxifying ingredients, a shield against pollution.
Specifically formulated for mixed-oily skin types. Reduces the size of pores with sebum-control properties.
Oil free
Non-comedogenic
SPF20 sun filters
Application

Apply morning and night to the face, massaging in gently until completely absorbed. Can be used alone as a daily moisturiser to treat dark spots and other signs of ageing or after bio10 or L+ anti-dark spots, intensifying the efficiency of your Bella Aurora depigmenting treatments.

Who is it recommended for?

Women aged 35 to 50 years, with combination-oily skin, who want young-looking skin, glowing and free of dark spots.
Skins with existing dark spots, to:
– Prolong the treatment after using bio10.
– Depigment skin for a more even skin tone and extra care.
– Prevent the signs of skin ageing.

DEPIGMENTING INGREDIENTS + EXTRA CARE

Chromabright™
Depigments and prevents photoageing.
Lactic proteins
Controls the behaviour of melanocytes, is anti-inflammatory and protects the skin.
Pantetheine
calcium sulphonate
Revives and depigments.
Combination of matrikines

Anti-ageing peptides that improve elasticity and tone the skin.

Betaine
Hydrating, it has the capacity to trap and hold water (derived from beetroot).
Hyaluronic acid
Hydrates and plumps the skin, reducing the depth of expression lines.
Complex of 24 hour
hydrating agents
Moisturises and protects the skin.
Thermus thermophilus
ferment
IR protection. Improves inflammation, hydration, and wrinkle formation.
Enantia extract
Inhibits 5α-reductase activity. Reduces sebum secretion, pore size and visible shine.
Exact of red Rhodophyceae seaweed
Controls sebum production and combats pollution. Algae that forms a protective shield against elements like contamination, cadmium, and ozone. Soothing effect.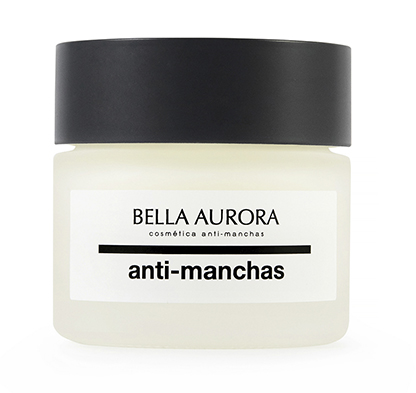 Complete the treatment with
Any question?
If you have any questions about how to apply the product, composition, allergies or anything else, and Ask an expert