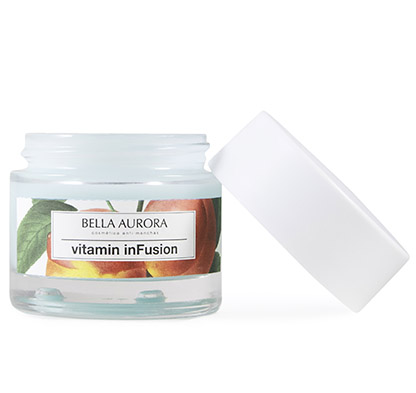 vitamin inFusion – hydrating multivitamin concentrate
moisturizing booster
Three effects in one. A hydrating concentrate for firmer, more supple skin. Brightens the skin while evening skin tone and making lacklustre, tired-looking skin glow again. An anti-ageing effect that softens expression lines, protects from and counteracts environmental damage and the effects of ageing on cell DNA.
Its texture transforms into water when applied, melting into the skin to release active ingredients within the epidermis.
Who is it recommended for?

Young skin, to prevent and delay the first signs of skin ageing.
Normal and dry skins that need effective hydration and overall care from a single product.

Application

Apply in the morning to the face, neck and décolletage, massaging in gently until fully absorbed.

Active Ingredients

Multivitamin Complex (vitamins A, C and E)
Provides collagen, elastin and hyaluronic acid.
Combats oxidative stress.
Cell regenerator.
Anti-free radicals.
Works in the deepest layer of the skin.
Improves skin tone and glow.
PentativinTM
Highly effective hydration.
Attracts water and minimises transepidemal water loss.

Remember to finish your treatment with Vitamin In Fusion night, exfoliant and sunscreen.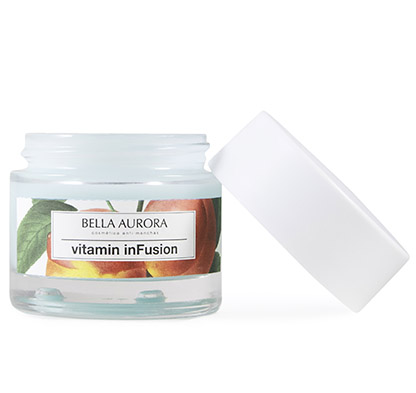 Any question?
If you have any questions about how to apply the product, composition, allergies or anything else, and Ask an expert