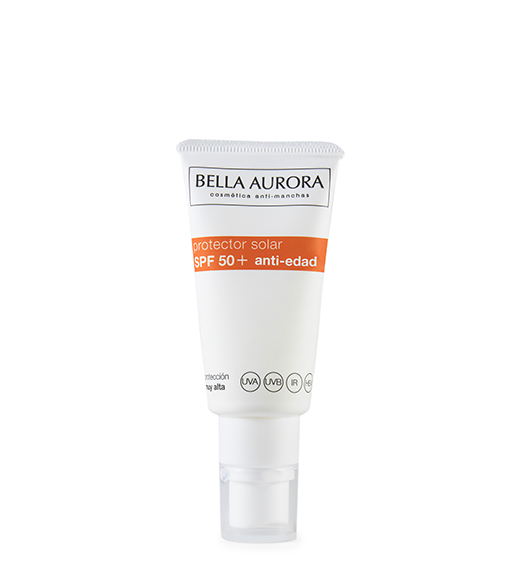 sunscreen anti-ageing SPF50+
Formulated to give very high protection from UVA, UVB, infra-red and high-energy visible light (HEV light, from computer monitors, mobile phones, tablets, fluorescent light …), to ensure effective daily protection from exposure to the sun.
Anti-ageing effect
An all-round anti-ageing effect with a combination of active substances that softens wrinkles, dark spots, dehydration and sagging, encouraging tissue regeneration.
Anti-dark spot effect
With depigmenting effects that treat existing dark spots and prevent the appearance of new ones. Promotes even tanning.
Antioxidant effect
With antioxidants that protect and repair cell DNA from the free radicals that cause premature skin ageing.
Dry, matte finish. Non comedogenic. Water resistant.
SPF50+ sun filters
PA++++
Who is it suitable for?

Recommended to protect all skin types from the sun, particularly those requiring an anti-ageing product as well as an anti-dark spot treatment.

Application

Apply generously to the face before exposure to the sun. Avoid contact with eyes. Apply daily, every morning, after your usual treatment or cream.

Applying sparingly will significantly reduce the level of protection.

Reapply regularly.

ACTIVE SUBSTANCES

Physalis angulata
IR protection. Antioxidant effect. Delays the signs of ageing and firms the skin.

Protects and increases protein synthesis in the extracellular matrix such as collagen and glycosaminoglycans.

Reduces metalloproteinase activity.

Diacetyl boldine
Depigmenting, acts on tyrosinase, stabilising the inactive form.
Asiatic pennywort oil
Powerful skin regenerator, antioxidant and moisturiser. Soothes and softens irritated skin.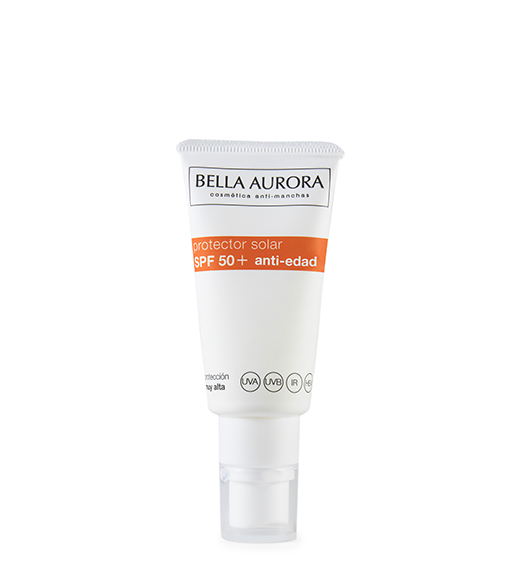 Our videos
Protección solar antimanchas
Any question?
If you have any questions about how to apply the product, composition, allergies or anything else, and Ask an expert