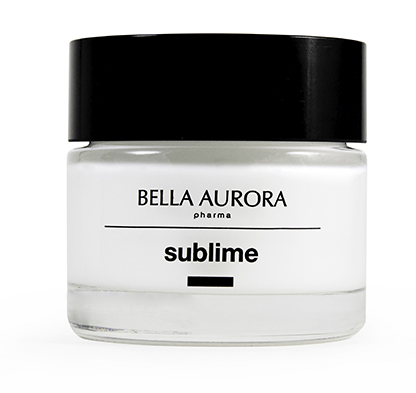 sublime antiageing night cream
with microbiome repair complex
Sublime night is an exclusive skin firming treatment that cares for and improves the microbiome, delaying the signs of aging.
– Fosters microbiotic balance and diversity and encourages beneficial bacteria.
– Improves the immune response and supports the physical barrier.
– Contains black Tahitian pearl to regenerate skin while you sleep.
– Recontours the facial oval. Address sagging tissues in the face, neck and neckline.
– Softens wrinkles from within.
– Boosts tissue elasticity for a lifting effect. Firms and tightens.
– Charges the cells with energy for a glowing face every morning.
EXCLUSIVELY FOR SALE IN PHARMACIES AND PARAPHARMACIES
Who is this right for?

For mature skins with expression lines and wrinkles it restores density and reshapes the facial oval.

Instructions

Apply a small quantity to the face, neck and neckline, massaging in gently until completely absorbed.

Microbiome Repair Complex
(Heptapeptide-4)
Protects skin vulnerable to urban factors, balancing and increasing the diversity of the microbiota, by encourages beneficial and anti-inflammatory bacteria. Boosts immune response and stimulates the skin's defence system.
Black Tahitian pearl
Regenerates and strengthens the skin barrier for younger-looking, more resistant skin. Reshapes the facial oval.
Sirtalice
Strengthens skin cohesion, for renewed elasticity and firmness. Lifting effect

97% firmer skin
97% improved skin texture
97% healthier skin
100% hydrated skin
90% visible reduction in wrinkles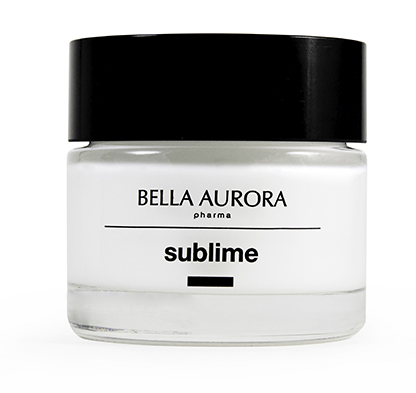 Complete the treatment with
Our videos
Cuida el microbioma de la piel con Sublime
Any question?
If you have any questions about how to apply the product, composition, allergies or anything else, and Ask an expert