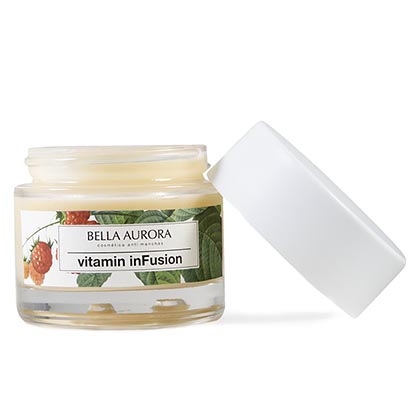 vitamin inFusion – anti-ageing multivitamin day treatment
dry skin
Daily anti-ageing treatment for firmer, revitalised skin that delays the visible signs of ageing. With an immediate smoothing effect. Day after day it keeps skin looking naturally young by activating the biomechanical functions of the fibroblasts that reorganise the dermal architecture. Boosts skin density and firmness, softens wrinkles and improves suppleness.
From the very first use, skin looks more even and radiates light and beauty.
Who is it recommended for?
Women over the age of 40 years who want to prevent and delay the first signs of skin ageing.
Normal and dry skins that need effective hydration and an overall effect from a single product.

Application
Apply in the morning to the face, neck and décolletage, massaging in gently until fully absorbed.

Active Ingredients

Multivitamin Complex (vitamins A, C and E)
Increases collagen, elastin and hyaluronic acid.
Combats oxidative stress.
Cell regenerator.
Anti-free radicals.
Acts on the deepest layer of the skin.
Improves skin tone and glow.
GatulineIn-TenseTM
Firms and redensifies.
Anti-ageing effect.
Stimulates the skin's ability to stay firm.
D-panthenol
(vitamin B5)
Boosts hydration.
Repairs the skin's barrier function.

Remember to complete your skincare ritual with Vitamin In Fusion night, exfoliant and sunscreen.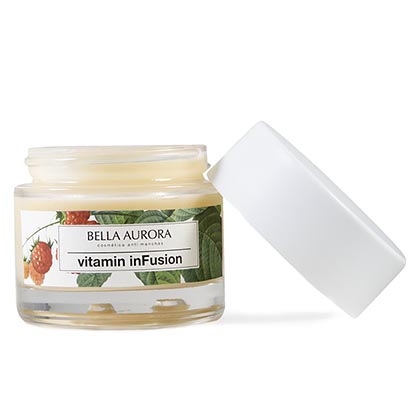 Any question?
If you have any questions about how to apply the product, composition, allergies or anything else, and Ask an expert