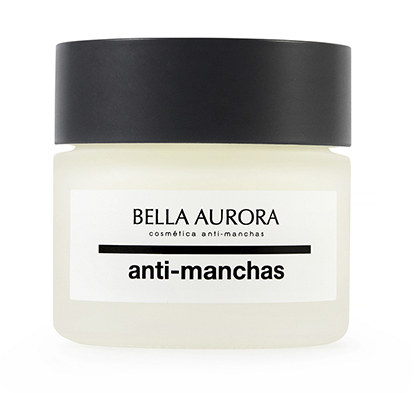 b7 dry skin
daily anti-ageing anti-dark spot care
B7 depigmentation treatment, lightens dark spots and prevents future marks from appearing, evens skin tone, gives a healthy glow and intense hydration.
Regenerating and repairing the skin. Reduces wrinkles and expression lines.
Sunscreens SPF15.
Who do we recommend this treatment for?
People worried about dark spots on their skin and that wish to:

Continue with the treatment and prevention after seeing the results from BIO 10.
Depigment evens the skin tone and provides extra care.
Care for the skin while preventing dark spots.

Application
Apply all over the face, morning and night, performing a gentle massage
until completely the product is completely absorbed. It can be applied as a
moisturizer for everyday use and it is ideal for treating dark spots and other
signs of aging.

Remember to support your treatment with Fluid Sunscreen SPF50 + and Clarifying Scrub Gel.

DEPIGMENTING + EXTRA CARE SUBSTANCES 

| | |
| --- | --- |
| Chromabright® | Depigmenting and prevention of photoageing. |
| Lactic proteins | Controls melanocyte activity for an even skin tone, reducing inflammation and protecting the skin |
| Calcium pantetheine sulfonate | Reviving and depigmenting. |
| Hexapeptide-8 | Reduces expression lines. |
| Combination of essential peptides | Anti-wrinkle and anti-skin ageing. |
| Hyaluronic acid | Moisturises and plumps the skin, reducing wrinkle depth. |
| Chondrus crispus | Moisturises. |
| Combination of hydrolysed vegetable proteins and essential amino acids | Restores firmness and moisturises. |

My dark spot treatment consists of BIO10, B7 and Suncreen SPF50 +. When do I apply each product?
The Bio10 Shock treatment is applied to the entire face and it is the most important product. The morning after after using Bio10, it's time to apply a small amount of Sunscreen SPF50 + to protect the skin from most important danger for the skin, the sun.
At night B7, we are able to take care of the skin and enhance the anti-dark spots treatment.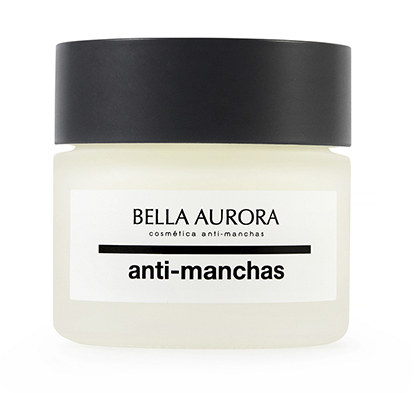 Complete the treatment with
Any question?
If you have any questions about how to apply the product, composition, allergies or anything else, and Ask an expert