Tic-toc, tic-toc… The Christmas holidays area almost here, packed with excitement, happiness and love. It's time to choose your outfit, accessories and get your skin ready to look beautiful on these special days.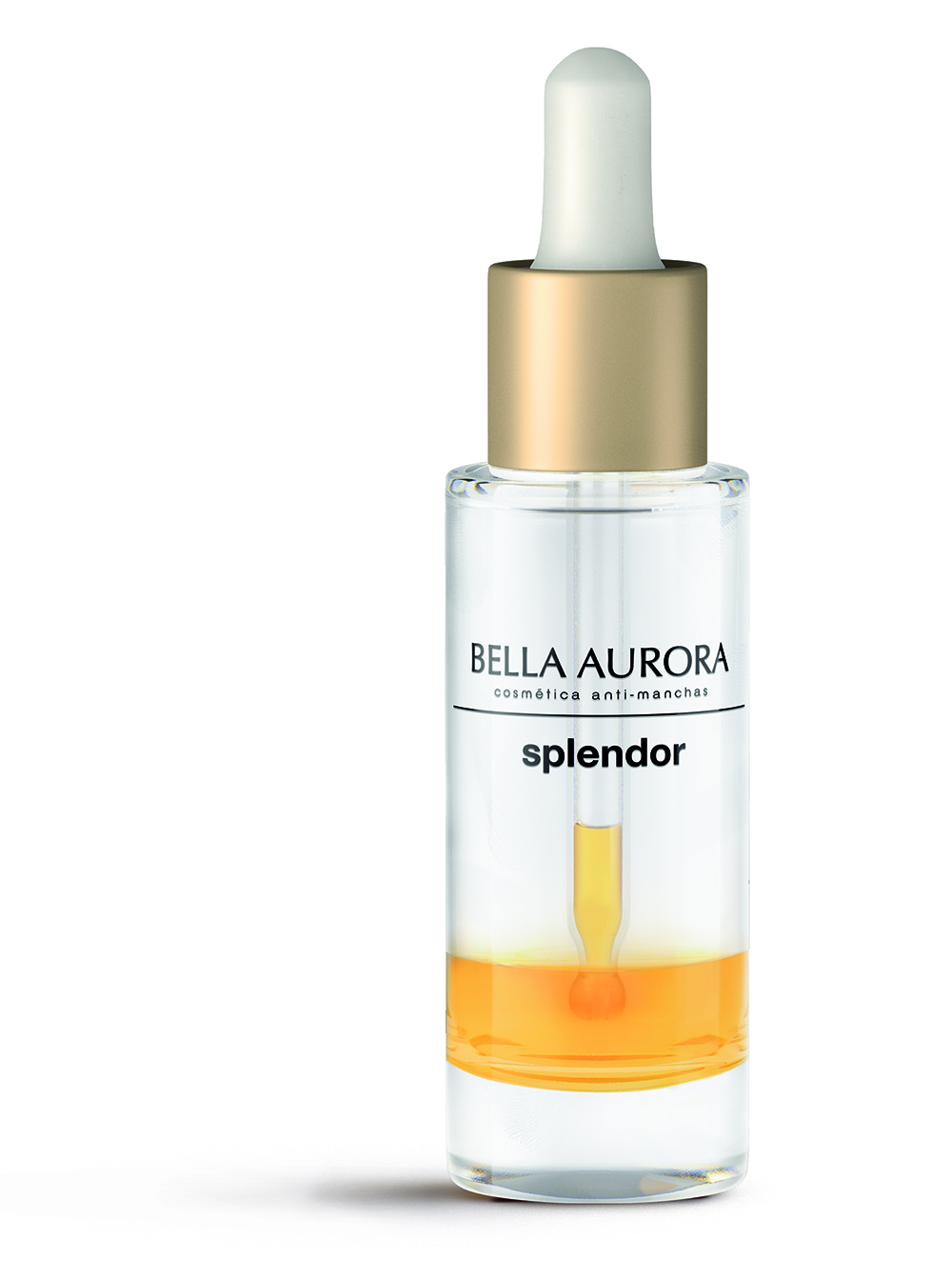 This year, Bella Aurora wants to help you to find the ideal treatment to give you softer, more radiant and glowing skin. The dual anti-ageing efficacy of new Splendor serum in oil is like a magical potion that will light up your face during the festivities.
With extract of red ginseng water and fermented camellia oil, splendor serum in oil provides skin with the nutrients it needs to restore the equilibrium of the hydrolipid layer, encouraging cell regeneration, deep nourishment and stimulate collagen production to reduce the appearance of wrinkles and expression lines. It works from within, preventing the skin from losing moisture and covering the outermost layer to create a protective layers against external agents.
Recommendations for use
Because this is a two-phase formula, mix both phases of the product before applying the product. Cleanse the skin, then use the dropper to apply a small amount to the face, neck and décolletage, massaging in gently. It has a very light texture, is quickly absorbed and does not feel greasy, so you can continue with your beauty routine, applying your usual moisturiser. After use, your skin will feel softer and glow, ready for a brand-new year!
And here's a tip: you can add a few drops of your splendor antiageing treatment for even more noticeable effects.
Pamper your skin this Christmas!