Hyaluronic acid is one of the most commonly used ingredients in the cosmetic world. But do you really understand what it is, what it is used for and its benefits? Allow us to explain!
What is it?
Hyaluronic acid (HA) is an essential component found naturally in our bodies. It forms part of the different skin tissues and is found in both the outer (epidermis) and deeper layers (dermis). The main function is to hold moisture, in fact it is able to hold up to 1,000 times its weight in water, thus avoiding water loss and fighting skin ageing.
What are the main benefits?
In cosmetics, it has numerous benefits for the skin:
It improves skin density, volume and firmness. It softens wrinkles and expression lines.
It retains water in the skin, hydrating the skin from inside and outside.
It restores skin elasticity: it stimulates collagen production, an essential protein for internal tissue regeneration.
When should I start using products with hyaluronic acid as part of my beauty routine?
As the years go by, the human body loses its ability to synthesise HA naturally. The skin gradually loses its ability to retain water, which leads to dehydration, loss of volume and firmness, which becomes one of the causes of skin ageing.
Listen to your skin. It will always tell you what it needs! If your skin feels drier than usual or you notice that it is losing suppleness or firmness, add a product with a high concentration of hyaluronic acid to your beauty routine to give your face the extra care it needs. The effects will improve your skin day after day!
Which treatment is right for you?
Bella Aurora has several cosmetic products that contain large amounts of hyaluronic acid. According to what your skin needs, you can include one of these two serums to cover your skin's requirements: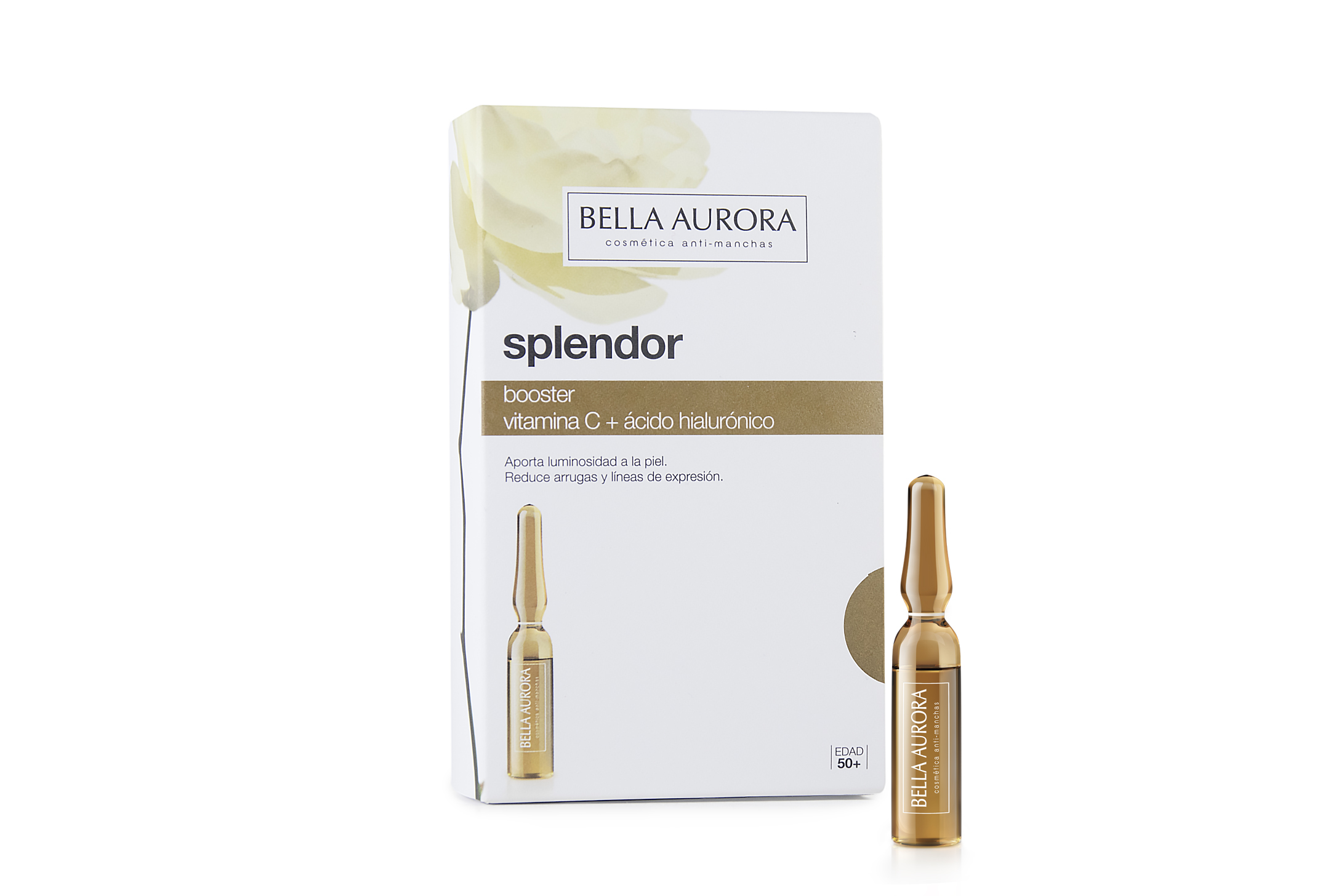 Would you like your face to look better? Our single-dose splendor vitamin C + hyaluronic acid ampoules are formulated specifically to cover the needs of mature skins: stimulate collagen production to combat loss of firmness, smooth the skin's surface and reduce wrinkles and expression lines. Its ultra-concentrated formula contains powerful anti-ageing ingredients with hyaluronic acid and vitamin C, an effective combination which works in synergy to even skin tone and prevent damage caused by free radicals thanks to its antioxidant properties.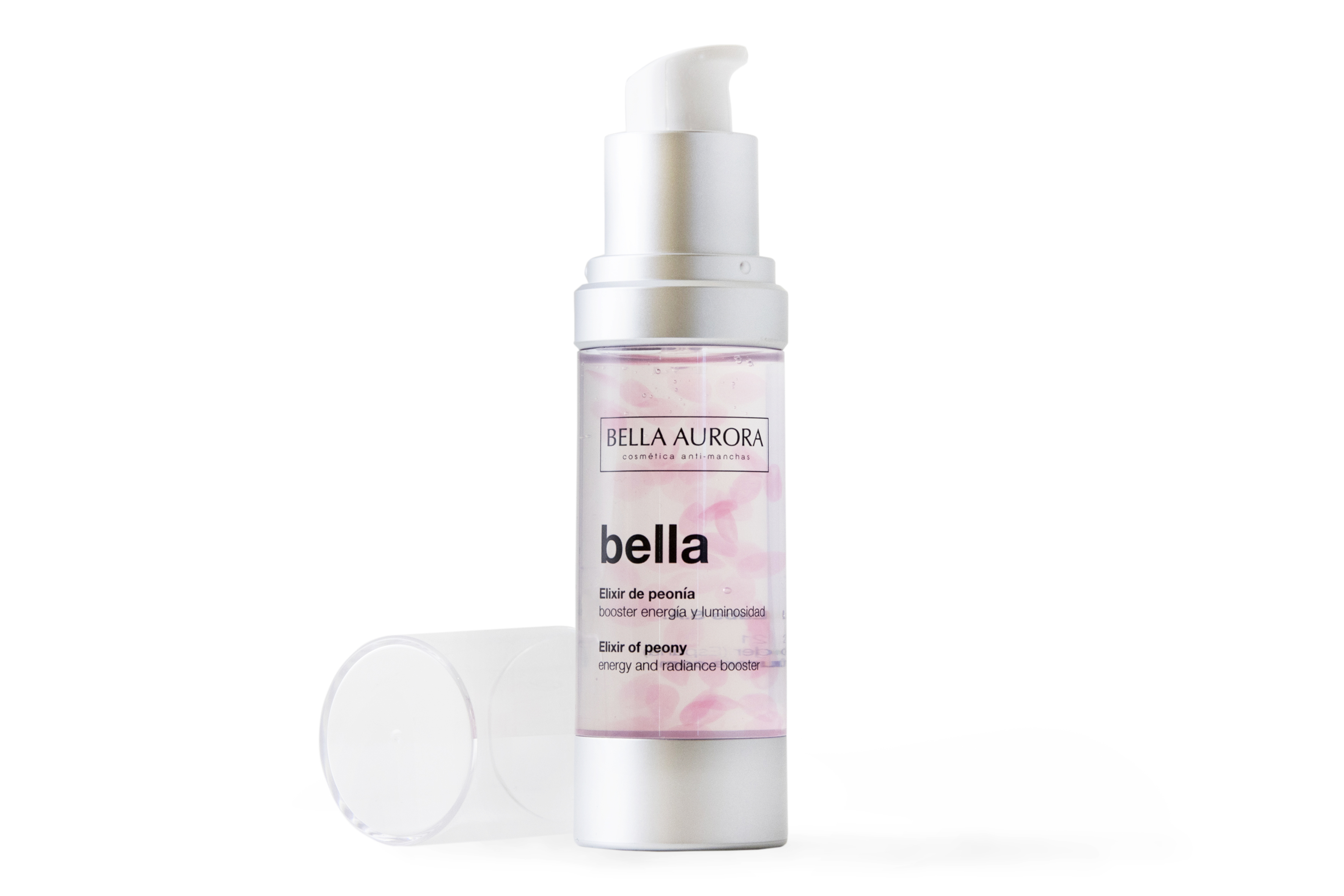 Does your face look tired and sallow? If so, we recommend you use booster bella peony Elixir to give your skin extra energy and luminosity. It contains double molecular weight hyaluronic acid, capable of penetrating the deepest levels of the skin for optimal hydration, reducing the appearance of wrinkles as it restores elasticity. What's more, thanks to extract of mountain peony flowers from Jira, it improves the skin's self-defence system to protect it from environmental attacks and stress. The result is smoother, brighter, silkier skin – instantly!
Now you know what hyaluronic acid can do for you, will you include it in your beauty routine?