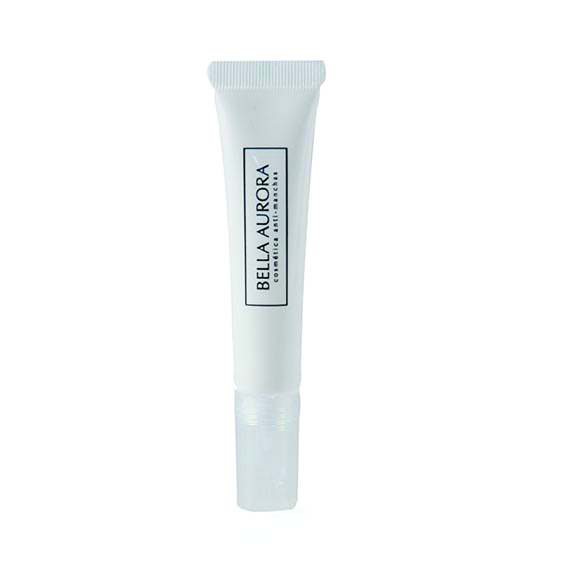 L+ localised spots sensitive skin
Intensive treatment for localised spots specially formulated for sensitive skin. Indicated for small localised and defined spots.
It employs the 7 depigmenting mechanisms to offer maximum anti-spot efficacy. It acts only where it detects excess pigmentation thanks to its innovative active ingredient known as a "cosmetic drone". A combination of depigmenting peptides integrated into a "smart capsule" penetrates the epidermis and heads towards target cells to release active ingredients in stimulated melanocytes, without affecting nearby non-melanocytic cells.
Its interference micropigments instantly improve skin tone and camouflage imperfections.
Does not contain exfoliating acids. Hypoallergenic. Dermatologist tested. Silicon-free
SPF 20 / UVA / IR
Who is it recommended for?
Sensitive skin with localised spots.

Application
Apply morning and night in the localised area to clean skin for at least 10 weeks. After, apply a moisturising treatment for greater care.

DEPIGMENTING + EXTRA CARE SUBSTANCES 

Hydrolysed
"five flavour berries"
Soothes and unifies. Controls and reduces the appearance of redness.
Arabian Cotton Stem Cells
Prevent, repair and protect against UV and IR cell damage. Antioxidant. Stimulates collagen and elastin production. Reduces inflammation, soothes and revives.
Liposomal watercress extract and soy isoflavones
Melanocyte-keratinocyte signalling inhibitor. Lightens lipofuscin marks. Antioxidant, reduces inflammation and improves collagen.
Dron cosméticoTM
Microencapsulated depigmenting peptide which acts directly on the melanocyte.
Microencapsulated Vitamin C
Depigmenting effect, by transforming oxidised melanin into colourless compounds.
Betaine
A sugar beet product, it has moisturising properties, trapping water to stop it from evaporating.
Olive oil squalene
Boosts the hydrolipid layer and protects sensitive skin.
Natural mica pigment
Skin-brightening optical effect. Minimises dark spots.

Results:

Spots are 6 times lighter and skin tone is 13 times brighter (*)

(*) Study carried out in 20 women aged 18 to 65 over the course of 4 weeks, with two daily applications.
Any question?
If you have any questions about how to apply the product, composition, allergies or anything else, and Ask an expert