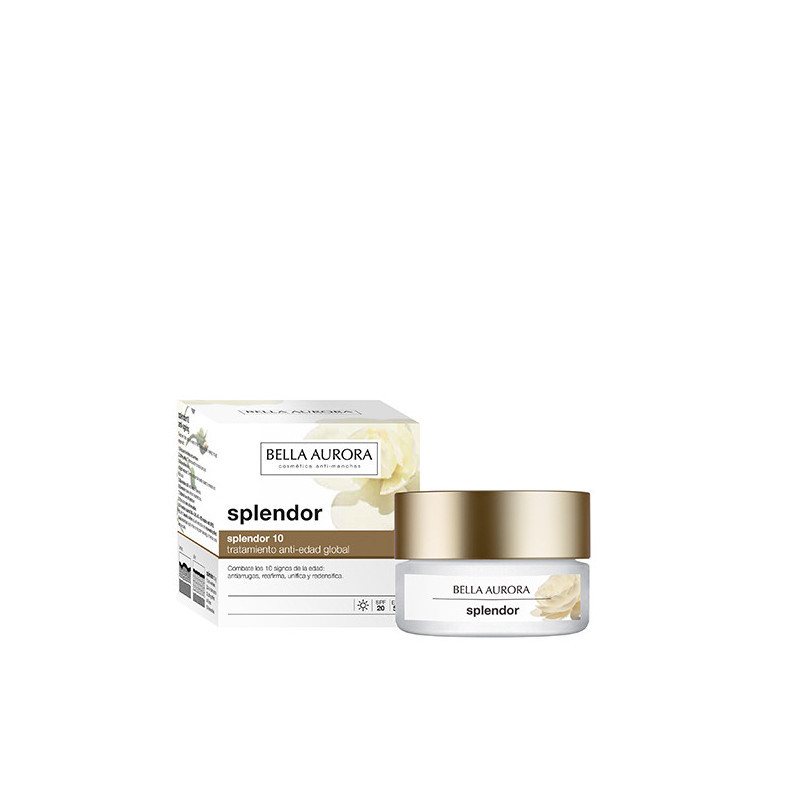  
Splendor 10 Antiaging Day
Our new epigenetic technology acts on each of the ten signs of skin ageing:

1. With liposomated soy genistein, a collagen booster that reduces wrinkles and expression lines.
2. Lifting effect. Firms and sculpts the facial oval.
3. It makes the skin denser, firmer and more supple.
4. Works directly on the melanin and lipofuscin in dark spots without lightening the surrounding area.
5. Brightens dull, tired skin.
6. For even, flawless skin. Shrinks the pores and smooths the skin surface.
7. Speeds up recovery of skin barrier function, maintaining an optimal level of hydration.
8. Stimulates epidermal renewal for softer, more comfortable skin.
9. UVA, UVB and IR radiation protection. SPF20.
10. With Camellia Oleifera oil, the geisha´s beauty secret, famed for its restorative and rejuvenating effect on the skin.