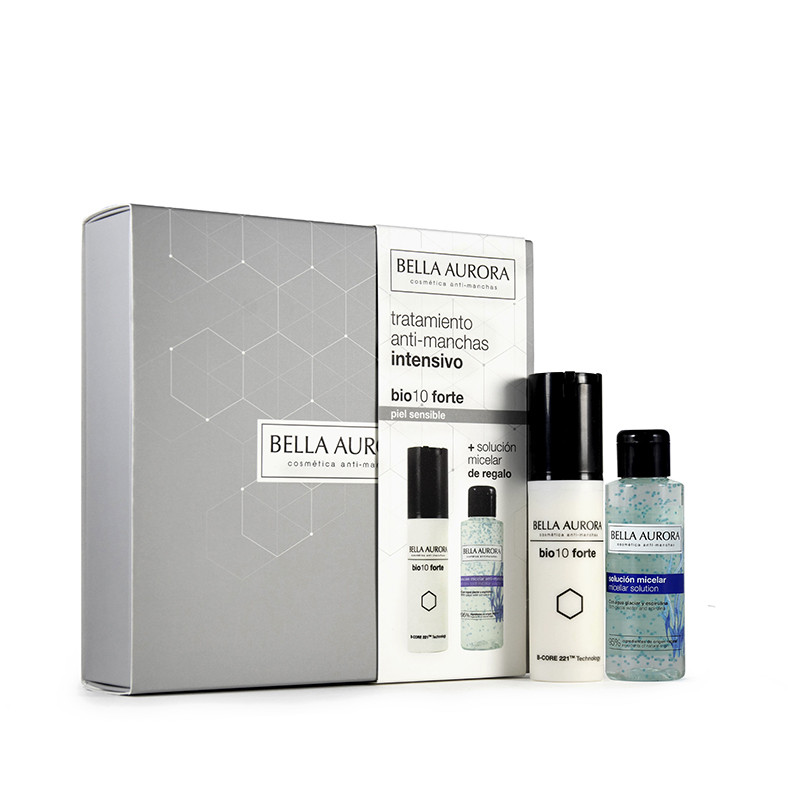  
Bio10 Forte sensitive skin + micellar pack.
The ideal two-step ritual for treating dark spots.
This pack includes:
-
Bio 10 forte intensive treatment for dark spots. Sensitive skin.
Intensive lightening treatment for dark spots with exclusive B- CORE 221TM depigmenting technology. A targeted system takes the encapsulated ingredient straight to the melanin-producing cells where it is released for maximum efficacy.
-<="https://bella-aurora.com/es/bella-aurora/250-solucion-micelar-antimanchas.html">> Micellar solution for dark spots with encapsulated oil for deep skin cleansing.
• Gentle cleanser and makeup remover.
• Removes even water-resistant makeup.
• Brightens and corrects uneven skin tone.
• Protects skin from urban pollution.
• Refreshes and moisturises the skin.