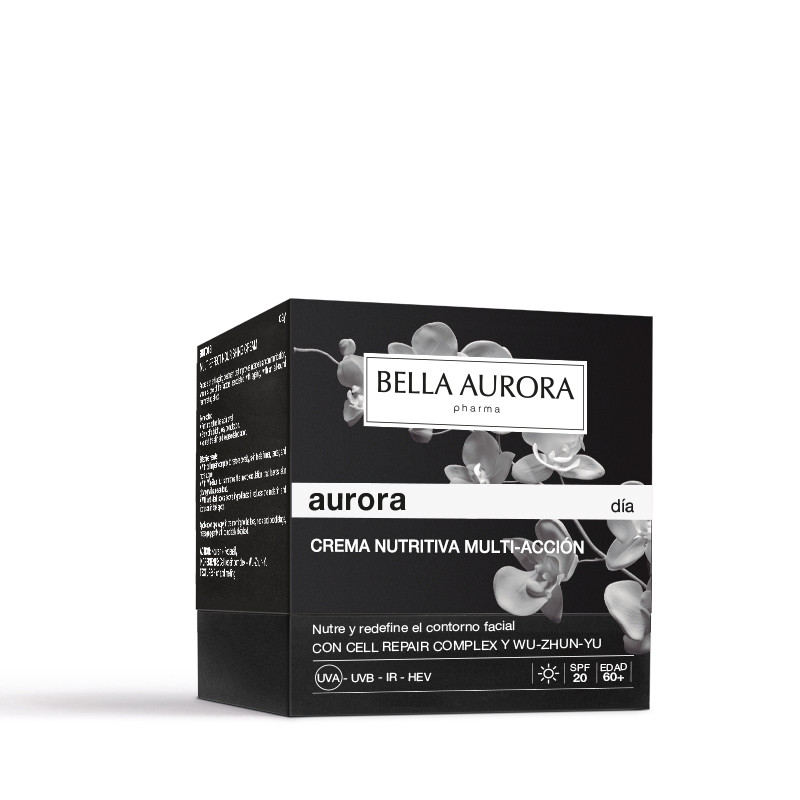  
Aurora+60 Nourishing Multi-Action Day Cream
An antiageing treatment that boosts intercellular communication, rejuvenating and enhancing skin functioning. Contains cell repair complex based on orchid stem cells for an all-round rejuvenating effect and radiant skin.
•Redefines facial contours
•Enhances skin density and firmness
•The skin recovers its luminosity
•Softens wrinkles and expression lines.
•Soothes and nourishes
Nourishing multi-action day cream with hyaluronic acid and firming ingredients to improve deep wrinkles. Deeply hydrating, it restores elasticity to the skin, for brighter, glowing, radiant skin.
SPF20
50 ml
Ideal for
Women aged around 60 whose main concerns are: Dull, sallow-looking skin. Loss of suppleness and firmness around the eyes. Deep wrinkles.
Application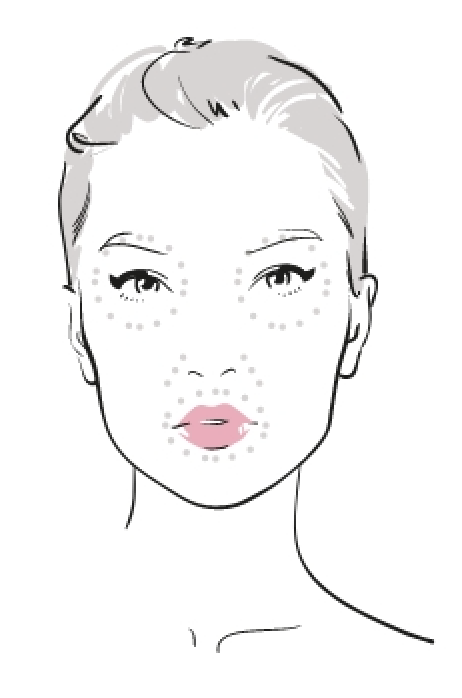 Apply to clean, dry skin: do not apply over serum. For maximum efficacy, the retinol must be in direct contact with the skin.
Ingredients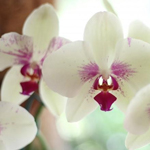 Beautifye. Combination of extract of Albizia Julibrisin (mimosa or s
Protects, fortifies and improves the properties of the dermis. Supports the delicate microvascular network and stimulates toxin elimination systems, reducing broken veins and the gl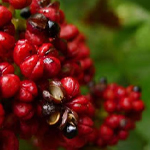 Orchistem. Orchid stem cells
Contains orchid stem cells to activate communication between stem cells in adipose tissue and fibroblasts to trigger their rej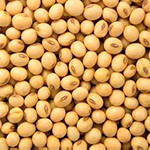 Glycine soya seed extract. Lysophospholipids.
Lysophospholipids have great affinity with the skin, increasing the bioavailability and penetration of other active ingredients. They are proven to ke
*Bear in mind that the formulas may change or vary. For the updated list of ingredients, please consult the pack or container of the product.